Once upon a time, a lady named Danielle Davis got married to the love of her life. She was super happy, imagining a wonderful life together. Unfortunately, her joy didn't last long. Just seven months into their marriage, her husband, Matt, got into a motorcycle accident and ended up on life support.
Doctors didn't give much hope for Matt's recovery. They suggested Danielle consider taking him off life support. Despite their advice, Danielle chose to keep Matt on life support, hoping for a miracle. She believed that God could help him through this tough time.
Since the hospital couldn't keep Matt anymore, Danielle brought him home. She, along with her mother-in-law, took care of him there. Danielle wanted to make sure Matt was as comfortable as possible, even though the situation was tough.
Months passed, and people started losing hope. But then, miraculously, Matt woke up. It was unbelievable. Although he couldn't walk and had trouble remembering certain things, he was on the path to recovery.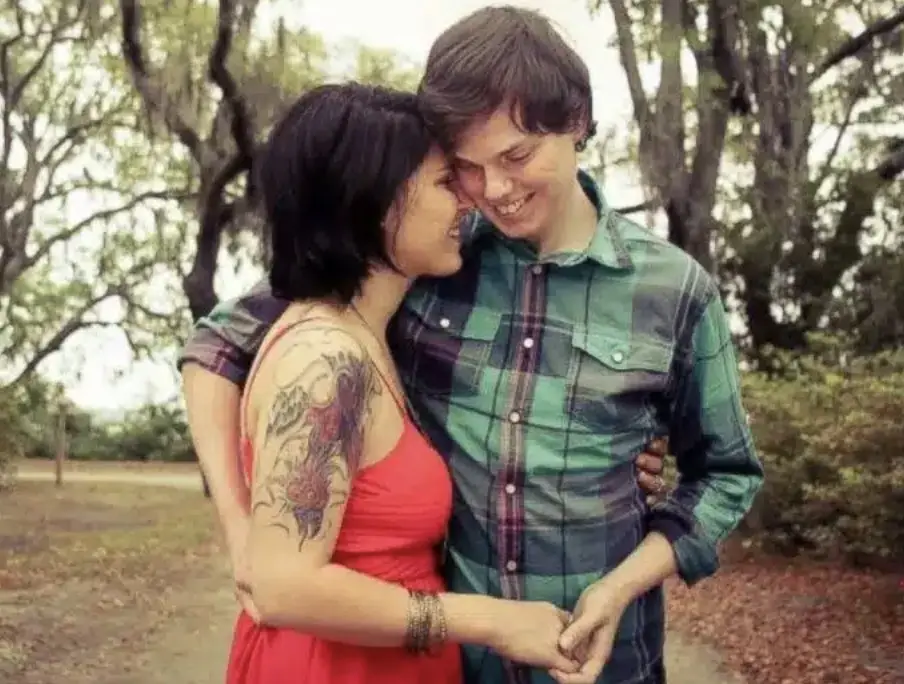 When Matt woke up, the first thing he asked for was a "buffalo chicken wrap from Cheddar's." It was a funny and unexpected request. Despite the challenges, Matt's witty personality still shone through. He could remember things from a long time ago but struggled with recent memories.
Though he faced difficulties, Matt stayed positive and even had advice for other husbands, jokingly saying, "Take out the trash because there might be a day when you can't."
Matt's story is a reminder not to underestimate the power of prayer and faith in God. Many people who heard about Matt's incredible journey were inspired, saying, "Just have faith; nothing is too big for our God" and "With God, anything is possible."