The first concert of Madonna's long-awaited "The Celebration Tour" had many surprises in store for the audience. Madonna's 11-year-old daughter, Esther, took to the stage at the O2 Arena and danced in the style of Vogue. She danced to her mother's song "Vogue," which is a reference to a dance style that originated in the Harlem in the 1980s. The dance involves posing, dynamic movements, precise hand gestures, and impressive moves, all of which Esther executed in her black and yellow costume.
Madonna and her older daughter, Lourdes Leon, acted as judges and gave Esther's performance a perfect score of 10.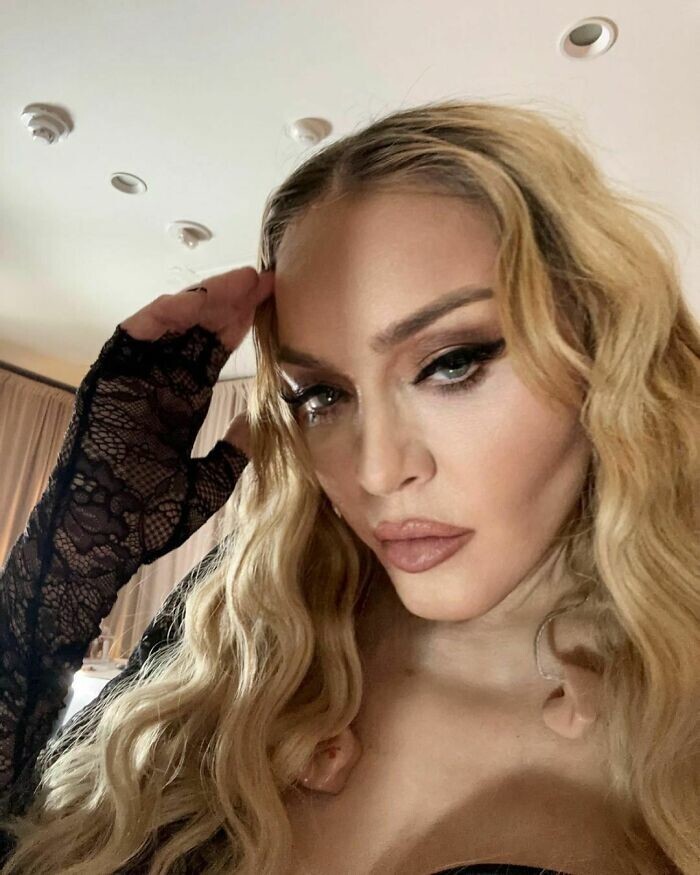 Madonna adopted Esther Ciccone and her twin sister Stella in February 2017 when they were four years old. She explained her decision to People magazine, saying, "I thought, 'What am I waiting for? Why isn't my kitchen filled with dancing children?'"
Esther is not the only one of Madonna's children demonstrating the potential to be a pop star. Also taking the stage were 17-year-old Chifundo Mercy James and 18-year-old David Banda Ritchie.
Mercy sat at the piano and played a melody from Madonna's fifth studio album "Erotica," specifically the song "Bad Girl." Mercy was born in Malawi in 2006, and Madonna filed for her adoption three years after divorcing her former husband, Guy Ritchie.
As for David, he appeared on stage with a guitar to perform Prince's "Let's Go Crazy" and his mother's 2003 song "Mother and Father" as a tribute to Madonna's late mother, who passed away from breast cancer.
Madonna adopted Esther and her twin sister Stella in February 2017.
The tour, dedicated to the 40th anniversary of the Queen of Pop's debut album, was originally scheduled to begin on July 15. However, due to a serious bacterial infection, Madonna spent several days in intensive care, leading to the postponement of the shows.
Esther has followed in the footsteps of Beyoncé's daughter Blue Ivy, who danced alongside her superstar mother throughout her Renaissance tour.
The mother of six children shared in an interview with Italian magazine Vanity Fair, "Giving birth to and raising children is a work of art. No one gives you an instruction manual, so you have to learn from your mistakes. It's a demanding job that requires a lot of time, and it's exhausting because there's no break."