35-year-old singer and actress Rihanna shared some cute family photos. She was in the pictures with her partner, ASAP Rocky, and their two sons. It was the first time they showed their second son, Riot Rose, who was born on August 1.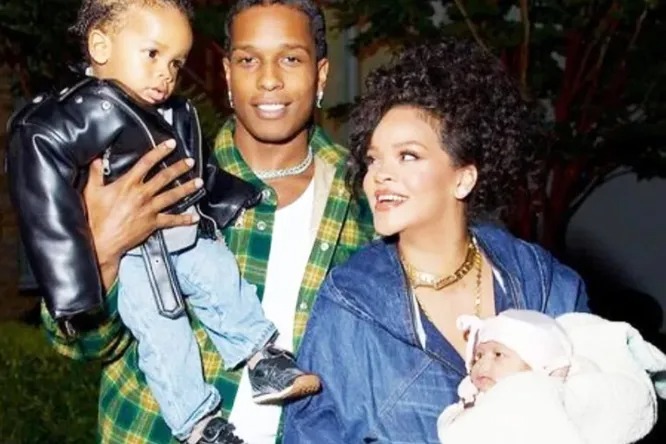 Riot looked adorable in a reddish-brown outfit. Rihanna wore a fashionable denim jacket and lots of jewelry. She was also holding their older son, Rzu Athelston, who is one year old.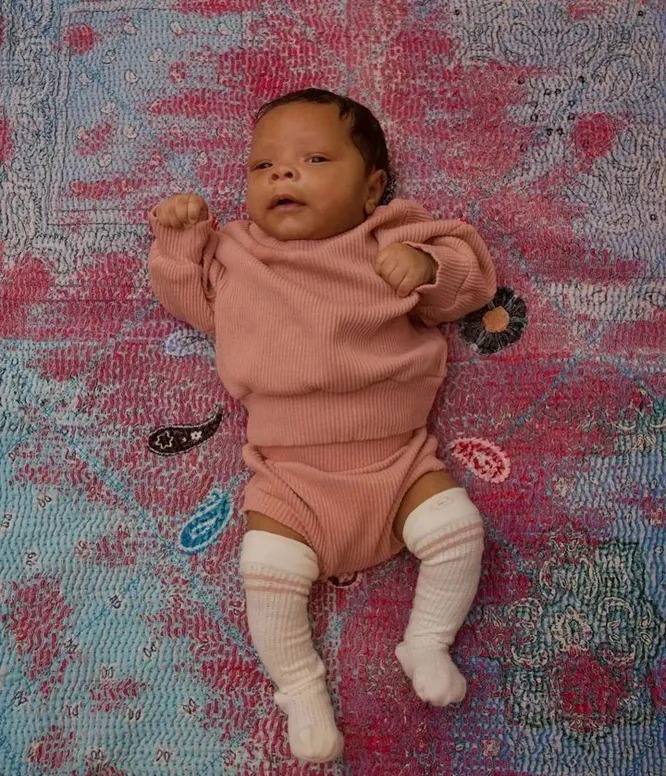 ASAP Rocky was wearing a white T-shirt and jeans, and he had some fancy jewelry on. He was holding Riot, who was dressed in cute light-colored clothes.
This family photo shoot was the first time they appeared in public after their second child was born.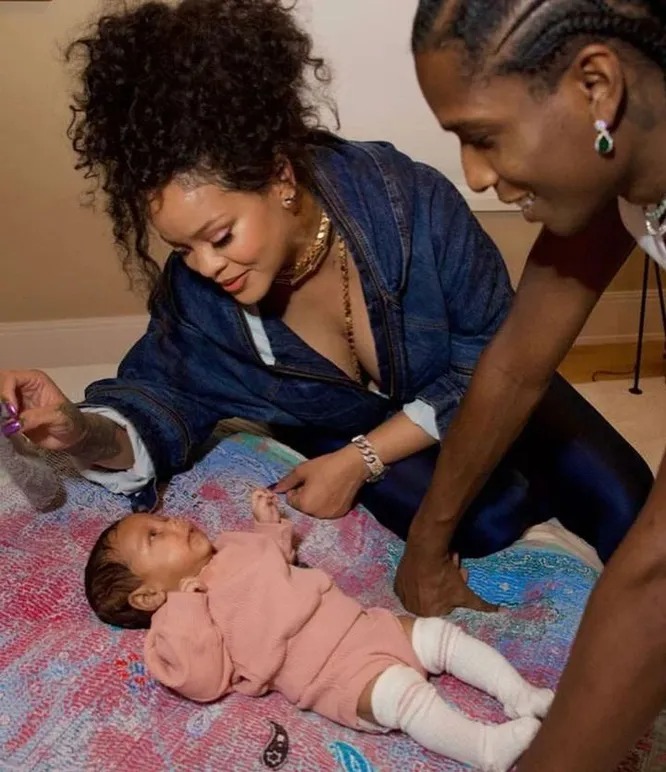 Rihanna revealed she was pregnant in February during a Super Bowl performance. They gave Riot his name because it starts with the first two letters of Rihanna's name and Rose with the first two letters of Rocky's name.