The twins were born nearly three months apart
Maria and Chris Jones-Elliot were overjoyed when they discovered they were expecting twin daughters, adding to their family that already included a grown-up son and daughter who were eagerly waiting the arrival of their younger siblings.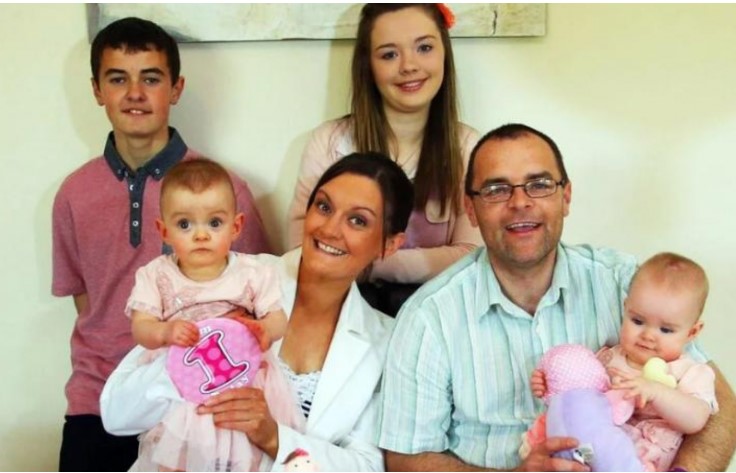 In anticipation, the parents had already chosen the names Amy and Katie for their twin daughters. However, things didn't go as planned, and at 24 weeks pregnant in late May, Maria sensed that she was about to give birth. She rushed to a nearby clinic, and on June 1, she delivered her daughter Amy.
Amy, despite being born prematurely, was in relatively good health, considering she weighed only 540 grams. Surprisingly, her twin sister Katie wasn't in a hurry to be born. Due to unique circumstances in Maria's body, Katie was able to remain in utero until her full term.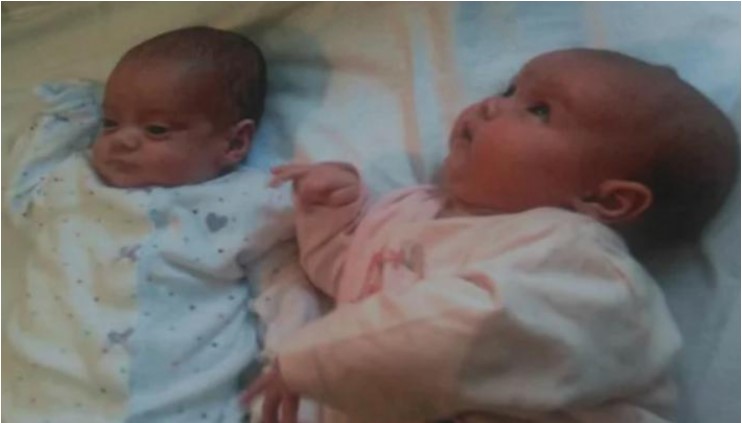 Katie was welcomed into the world on August 27, 2012, a full 87 days after Amy's birth. She weighed 2550 grams and measured about 44 centimeters tall.
Both twins were discharged from the hospital almost simultaneously, but by that time, Amy had gained substantial weight, though she was still somewhat smaller than her sister.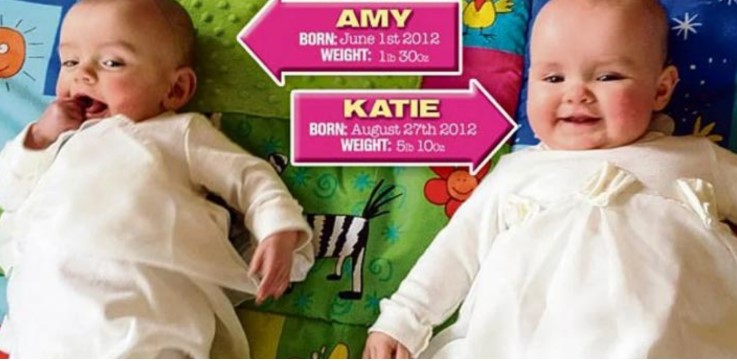 Born nearly three months apart, the sisters quickly caught the attention of the media and even set a new world record, certified by the Guinness World Records representatives. Amy and Katie, despite being twins, celebrate two different birthdays, and on each occasion, they receive warm wishes and gifts.
As they approached their first birthday, Amy had almost caught up with her younger sister in terms of development. Though they closely resembled each other physically, their personalities turned out to be quite distinct.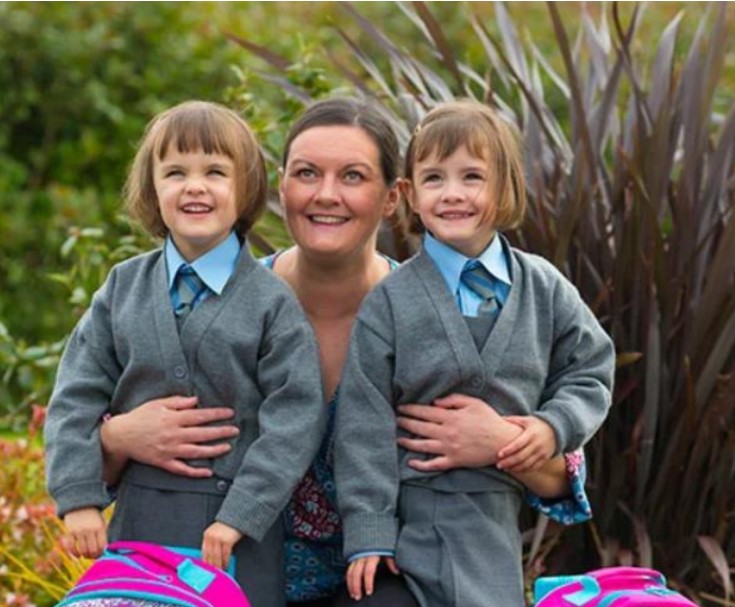 Now, Amy is 8 years old, and Katie is 7, but she will soon celebrate her birthday and reach the same age as her sister. The twin girls are preparing to enter the second grade of elementary school this year. They are excellent students and support each other in everything they do.
To help their classmates and teachers distinguish between them, their names are inscribed on their schoolbags. While they may have been born 87 days apart, their parents effortlessly recognize the numerous differences between their beloved daughters.