They have different temperaments, but it strengthens their relationship
Hollywood actress Scarlett Johansson, 38 years old, seems to have found martial bliss in her third marriage to American comedian, host, and writer Colin Jost, 40 years old. Together, they are raising their 18-month-old son, Cosmo. Today, Scarlett revealed the secret to maintaining a harmonious marriage with Colin.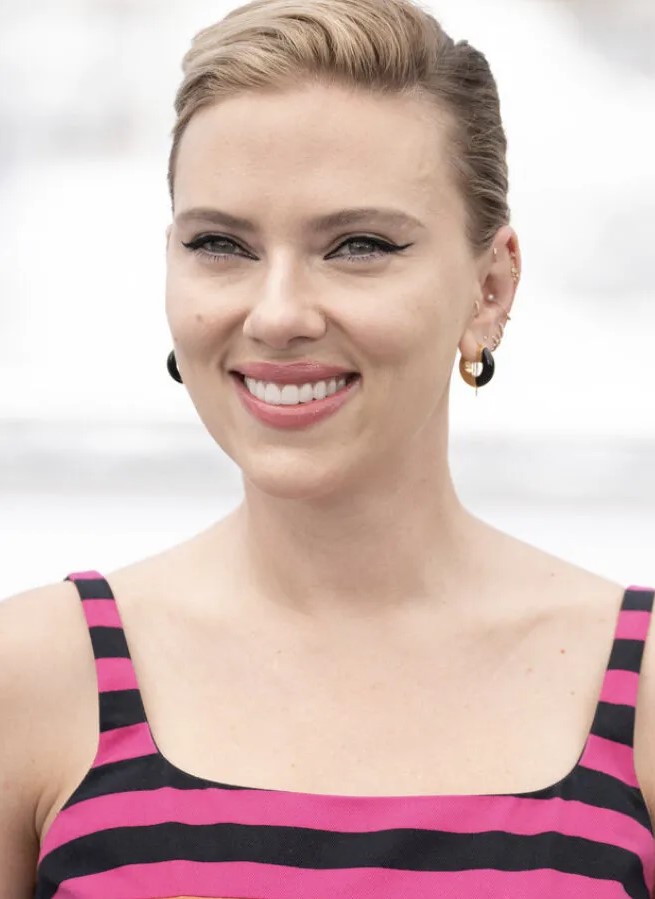 Johansson admitted that she and her husband strive to lighten things up. "I would say Colin and I laugh a lot and also regularly check in on each other's well-being," mentioned the star of "Lost in Translation." Scarlett emphasized that she and her husband have different temperaments but it strengthens their union.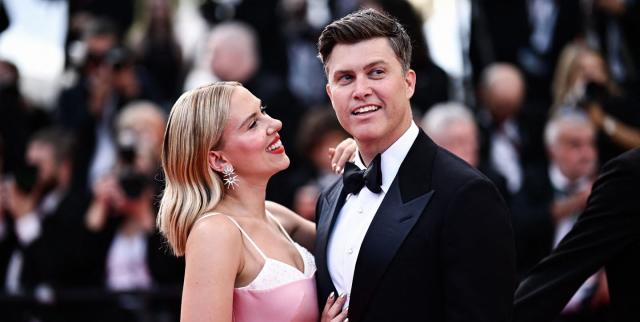 Johansson said that her husband's profession affects how she communicates with him. "I'm married to a writer, he writes comedy. He is sometimes, you know, very much in his own thoughts, quite introverted. I'm more extroverted, so our key to harmony is asking at the end of each day, 'How was your day?'"
Colin Jost is Scarlett's third husband. Their romance began in 2016, and they made their relationship public towards the end of 2017. After three years of being together, the couple exchanged vows in an intimate wedding ceremony. In addition to son Cosmo, Scarlett has an 8-year-old daughter, Rose, from her previous marriage.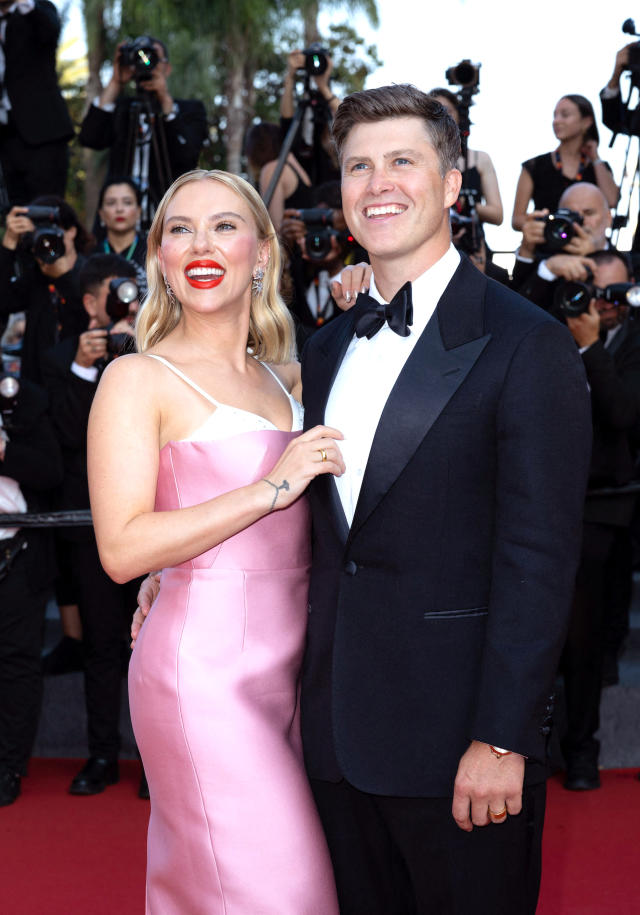 Scarlett revealed the process behind choosing their son's name. The actress confessed that she and her husband struggled for quite some time to settle on a name for their child. Ultimately, the actress drew inspiration from her previous naming experience – her daughter Rose was named after her favorite flower. The name Cosmo comes from the cosmos flower. "A cosmos is a little beautiful flower that comes in different colors. We thought it would be a lovely name for a child. And Rose liked it," assured Johansson.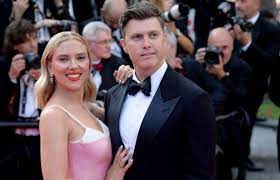 The actress's mother-in-law wasn't particularly thrilled with the choice of name for her grandson. Jost's mother continued to suggest alternative names, finding it difficult to come to terms with the young parents' decision, constantly questioning if it was their final choice. Scarlett, with a touch of humor, remarked that once the birth certificate was official, Cosmo's grandmother accepted that she had no choice but to embrace it.